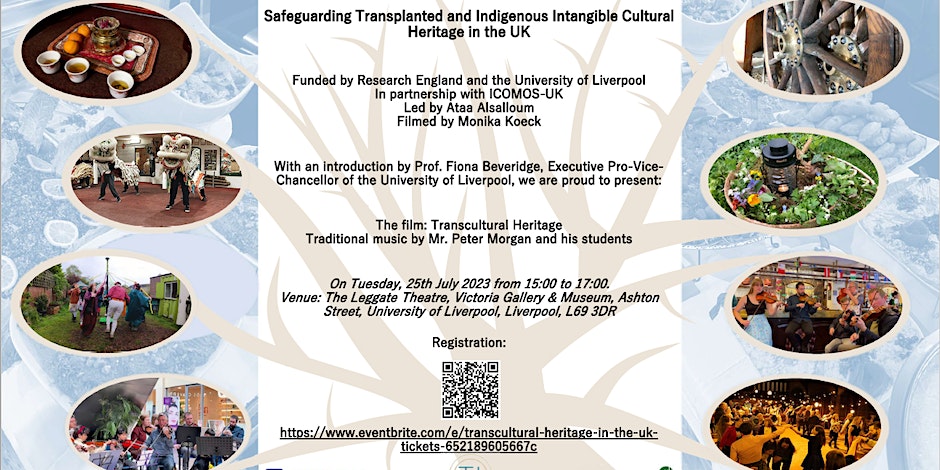 Launching our outcomes of the project
Join us in celebrating the outcomes of our project: Safeguarding Transplanted and Indigenous Intangible Cultural Heritage in the UK
On Tuesday, 25th July 2023 from 15:00 to 17:00.
Venue: The Leggate Theatre, Victoria Gallery & Museum, Ashton Street, University of Liverpool, Liverpool, L69 3DR
3:00 to 3:20 – Welcome and Introduction (Dr Ataa Alsalloum, Prof Fiona Beveridge, Prof Ola Uduku)
3:20 to 4:00 – The Film: Transcultural Heritage
4:00 to 4:20 – Traditional Music by Mr Peter Morgan and his students
4:20 to 4:40 – Distribution of Certificates
4:40 to 4:45 – Closing Remarks and Thanks
This remarkable project is funded by Research England (UK) and the University of Liverpool, in partnership with ICOMOS-UK, and is led by Ataa Alsalloum. All activities are expertly filmed and directed by Monika Koeck.
We look forward to your presence at this joyous occasion as we cherish and celebrate the diversity of our cultural heritage.